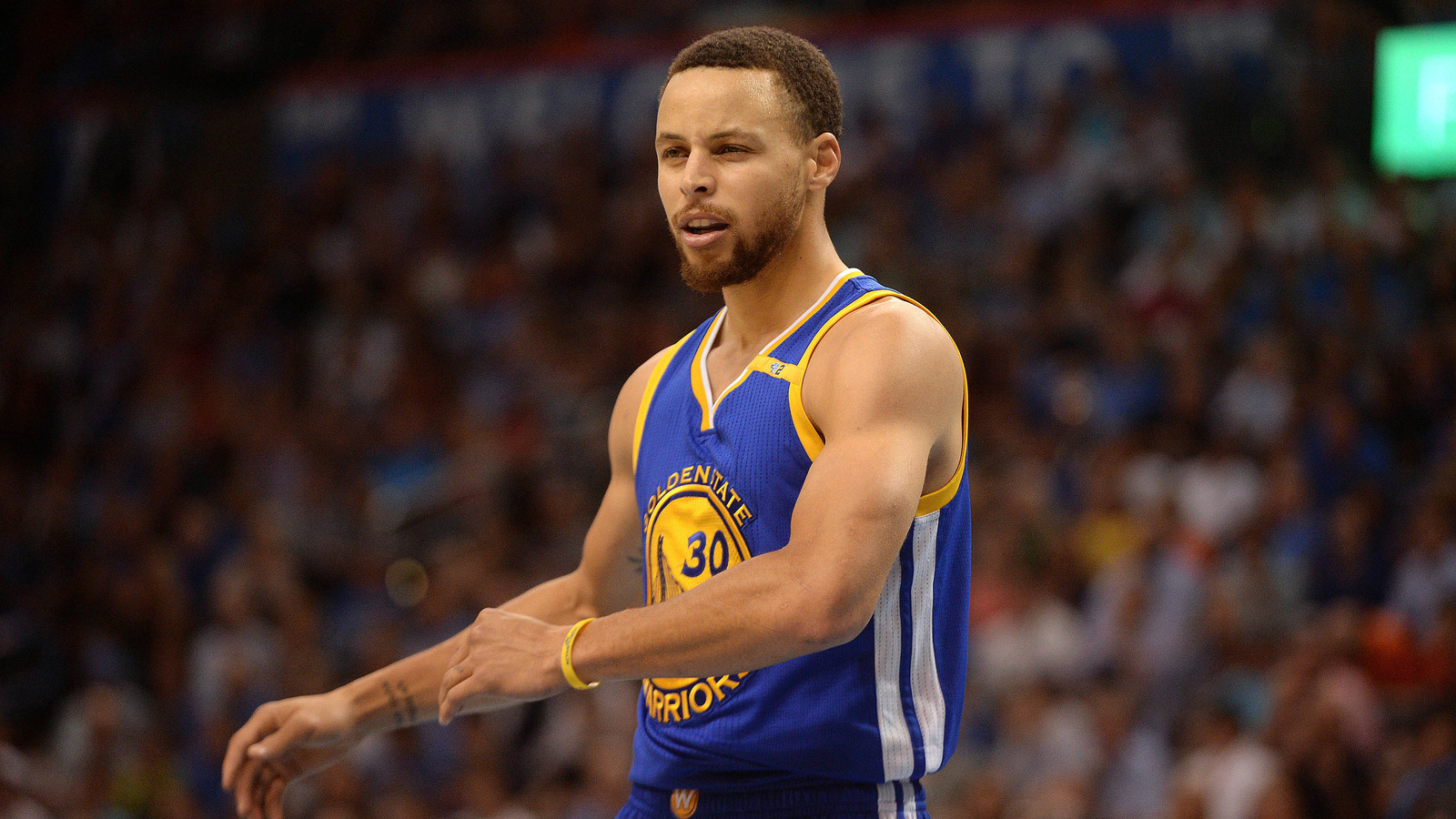 Mar 20, 2017; Oklahoma City, OK, USA; Golden State Warriors guard Stephen Curry (30) reacts after dunking the ball against the Oklahoma City Thunder during the first quarter at Chesapeake Energy Arena. 
Mark D. Smith-USA TODAY Sports
Stephen Curry and Semaj Christon got into a fight just before halftime of Monday's Golden State Warriors-Oklahoma City Thunder game, leading to double-technicals.
Curry and Christon were trying to take their places before a jump ball, and Curry was trying to get in front of Christon. Christon wasn't having any of it, which resulted in some shoving and a skirmish breaking out.
The referees reviewed the play and handed out double-technical fouls. Curry and Draymond Green got them for the Warriors, while Christon and Russell Westbrook received them for the Thunder.
The Warriors ended up winning the jump ball and passed to Curry, who drained a statement 3-pointer to beat the halftime buzzer.